Grout-Maintenance: The Key to an Amazing Home
Grout, grout, grout. It's the unsung hero of tile installation. It's the glue that holds everything together, quite literally. But let's face it, grout can be a real pain to keep clean. It's porous, meaning it absorbs dirt and stains like a sponge. And before you know it, that once-pristine white grout is now a dingy grey. But fear not, dear reader, because we here at Grout Works Dallas – Tile, Grout & Shower Restoration are here to save the day (and your grout).
The Importance of Regular Cleaning
The first step in keeping your grout looking like new is regular cleaning. We recommend cleaning your grout at least once a month, depending on the amount of foot traffic in the area. This may sound like a daunting task, but trust us, it's much easier to keep grout clean than to try to clean it once it's already dirty. And let's be real, no one wants to spend their weekend scrubbing grout. But don't worry, you don't have to do it yourself. Grout Works Dallas – Tile, Grout & Shower Restoration offers professional grout cleaning services that will leave your grout looking like new.
The Best Products for the Job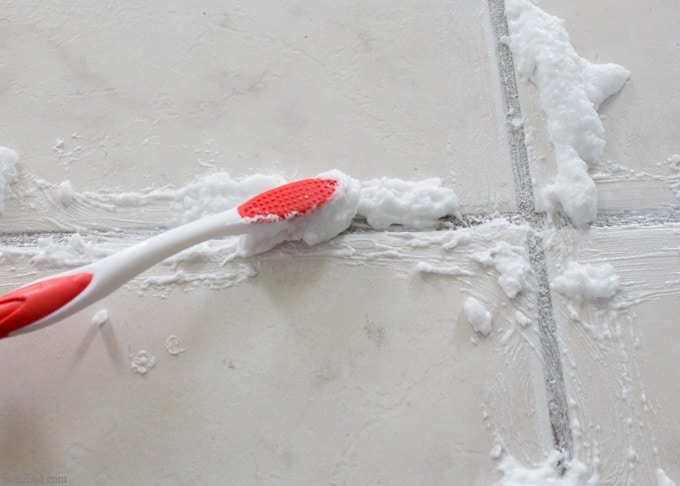 When it comes to cleaning grout, not all products are created equal. There are many different products on the market that claim to clean grout, but they're not all effective. At Grout Works Dallas – Tile, Grout & Shower Restoration, we only use the best products specifically designed for grout cleaning. These products are tough on dirt and stains, yet gentle on the grout itself. Trust us, you don't want to use a product that will damage your grout. We've seen it all and we know what products work and what products don't. Plus, using the wrong products can actually make the problem worse.
Sealing: The Secret Weapon
Another important step in grout maintenance is sealing. Sealing helps to protect the grout from future dirt and stains, making it much easier to keep clean. It's like putting a shield around your grout. Plus, it's especially useful if you have a high-traffic area or if you have a tile with a lot of color variations. We recommend sealing your grout after it's been cleaned, but it's also a great idea to have it done periodically, especially in high-traffic areas.
The Magic of Color Sealing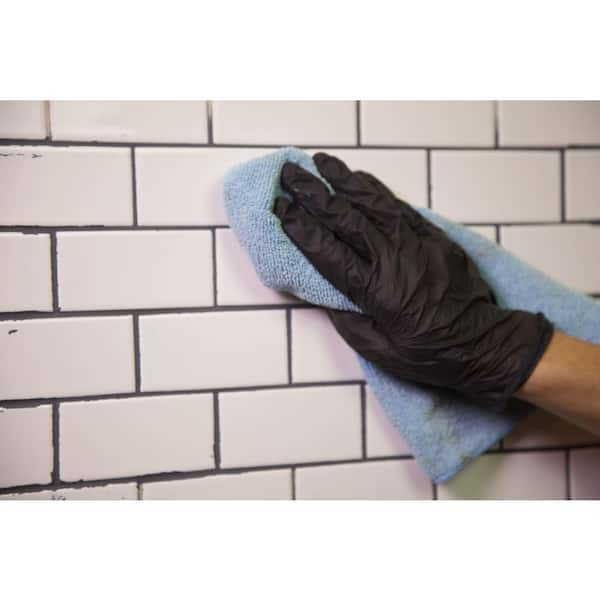 We also offer another service that can completely transform your tile: grout color sealing. This service allows you to change the color of your grout, making it look like new again. It's perfect for those who have grout that's been discolored over time or if you want to change the look of your tile. Imagine going from a dingy grey grout to a bold black or a trendy white. The possibilities are endless. And the best part is that color sealing is not only for residential properties but also for commercial properties. A fresh new look to your tile can make a big difference to your business.
Common Mistakes to Avoid
When it comes to grout maintenance, there are a few common mistakes that people make that can actually harm their grout. One of the most common mistakes is using too much water when cleaning. Grout is porous, so too much water can actually seep into the grout and cause damage. Another mistake is using acidic or abrasive cleaning products. These types of products can strip the sealant off of the grout, leaving it vulnerable to stains. And lastly, not sealing the grout after cleaning. As we've mentioned before, sealing your grout is crucial in protecting it from future dirt and stains. It's a simple step that can make a big difference in the longevity of your grout.
See the Difference for Yourself
But don't just take our word for it. Check out our before and after photos to see the amazing transformations we've made for our customers. And read our customer testimonials to see what others have to say about our work. We're confident that you'll be impressed.
We're dedicated to providing you with the best grout cleaning and maintenance services. Contact us today to schedule your appointment and see the difference we can make in your home or business. Your grout (and your guests) will thank you. Don't let dirty and stained grout ruin the look of your tile. Let us handle the hard work for you and enjoy the beauty of your tile once again. With Grout Works Dallas – Tile, Grout & Shower Restoration, you can have a tile-tally amazing home or business in no time.
Contact Grout Works Dallas – Tile, Grout & Shower Restoration Today for shower renovations
View Grout Works Dallas – Tile, Grout & Shower Restoration on Google click here